Posted: September 11, 2020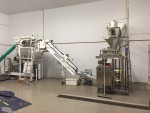 Great JMC Baler, incline belt, takeaway belt, heat sealer and kicker that kicks the bale off the belt once its heat sealed.  Bags 1, 2 and up 10 kg bags. I also have 50.000 bale bags, clear plastic and no print  that can go with the machine.   In addit …
---
Posted: September 10, 2020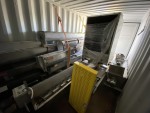 Multiple augers, stainless steal, high quality augers and material. -10 feet collection screw, 2hp, 50hz with jailbars in bottom of screw – 1000 euros -25 feet incline screw 3hp, 50hz – 5000 euros -47 feet incline screw 3hp, 50hz – 8000 euros -10 feet …
---
Posted: September 10, 2020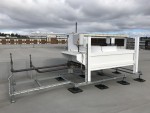 A great dry cooler from 2013, its been on a roof outside.  It has had great working conditions, clean air and not dusty or bad atmosphere.
---
Posted: September 7, 2020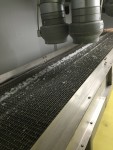 Mathiesen mesh drying belt, high quality.  8 meters long, 90cm wide. Complete with guides and a additional mesh belt for back up. In other words two mesh belts.
---