2018 EPIA CONVENTION in Venice – 10th Celebration
We've come a Long Way on our Continuing Journey through Europe
By Stan Williams
Managing Director EPIA
One of the many benefits of being a member of the EPIA and attending the annual conventions is that each year we as a group congregate in amazing cities throughout Europe. The European continent is saturated with cultures that constantly set the course of history from as far back as the ancient Greeks to the today's instant communication age of our modern 21st century.
Each chosen convention city has a distinct and colorful history. Last year we celebrated our milestone tenth anniversary in Venice, Italy. One might think that it is almost impossible to find a more unique city, however each year we strive to meet in a city with its own unique qualities and characteristics. As a walk down memory lane, let's think back over the years:
Our initial planning meeting in the financial capital of Germany, Frankfurt (2007).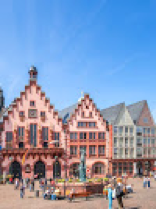 Iconic town hall since 1405
Then our first official meeting in thebirthplace of Flamenco, the city of Seville, Spain (2008).
Let's not forget the most beautiful and vibrant Old Town Square in Wroclaw, Poland (2009). Will anyone ever forget that banquet with medieval dancers and pit roasted pig and beer bongs on every table.
Then off to the autonomous community of the Balearic Islands to meet in Palma de Mallorca (2010), such fun and don't forget the boat ride along the beautiful coast with unlimited beer and wine.
Staying in Spain for the next year, we met in the capital of the Catalonia area of Spain, Barcelona (2011). There we had the most interesting treasure hunt in the old city where the challenge was to put the clues together and find the location for the food and drink to cap off the night. Many of us also visited Gaudi's most famous work – La Sagrada Familia to round out the experience.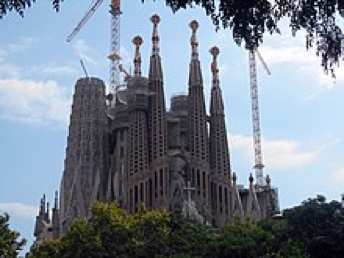 Not to be outdone, we next visited York, England (2012) where the presence of people in the area dates back as far as 8,000 BC. As York was a town in Roman times, its Celticname is recorded in Roman sources and is thought to mean "wild-boar town". To keep with the medieval atmosphere, the gala banquet was held in a manor house with period music and included roast pig served by costumed servers in the medieval style on baked bread to be used as plates.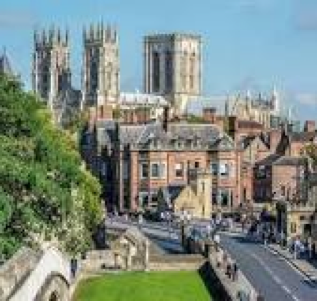 Then we were off to meet in a city founded in 734 BC by the Phoeniciansas Ziz. Palermo, Sicily is the capital city in this autonomous region of Italy. Palermo provided a wonderful Sicilian atmosphere to serve as background for enjoyment in the warm sunny weather of the southern Mediterranean.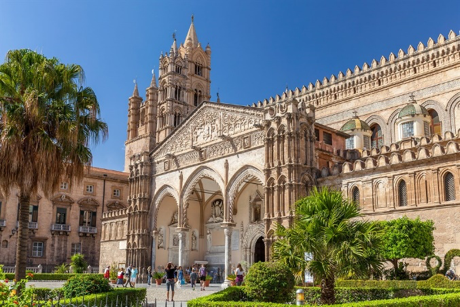 Next we traveled as far back as we possibly can and historically still be in civilized Europe. We met in Athens, Greece (2014) which has documented its earliest human presence starting somewhere between the 11th and 7th millennium BC. Here we found the cradle of Western civilization and the birthplace of democracy.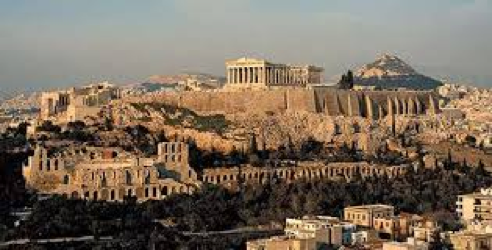 Knowing how our members have a taste for wine, we then set off for Montpellier, France (2015) as the capital of the largest wine producing region in the world, And not only did we imbibe, but enjoyed actual mounds of delicious foie gras and piles of fresh local oysters during our factory visit.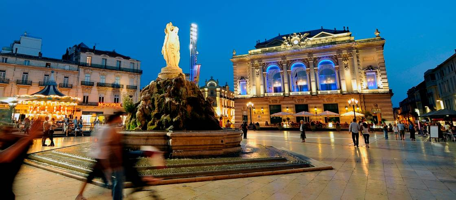 Spain has so much to offer we traveled back to the long-time capital of Moorish Andalusia and the world-famous"Alhambra" in Granada, Spain (2016). Just as we enjoyed the delicious food on Montpellier, we could not stop the enjoyment of so many delicious offerings of tapas and especially the world-renown dry-cured Spanish jamón made with black Iberian pigs.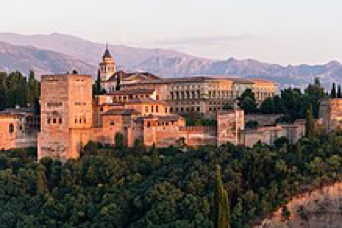 Back to the convention city where we first all agreed to require HACCP certification as a condition of membership to be an EPIA packaged ice producer, Wroclaw, Poland. Not to forget the medieval dancers and pit roasted pig, we had African fire dancing, another feast of roast pig and enough excellent vodka for the entire Polish army.
Now the crowning celebration of our tumultuous ten years. Where better could that take place but in the city that Wikipedia describes as "the "La Dominante", "Serenissima", "Queen of the Adriatic", "City of Water", "City of Masks", "City of Bridges", "The Floating City", and "City of Canals." And now also known as the city of EPIA's 10 year anniversary celebration, Venice, Italy (2018).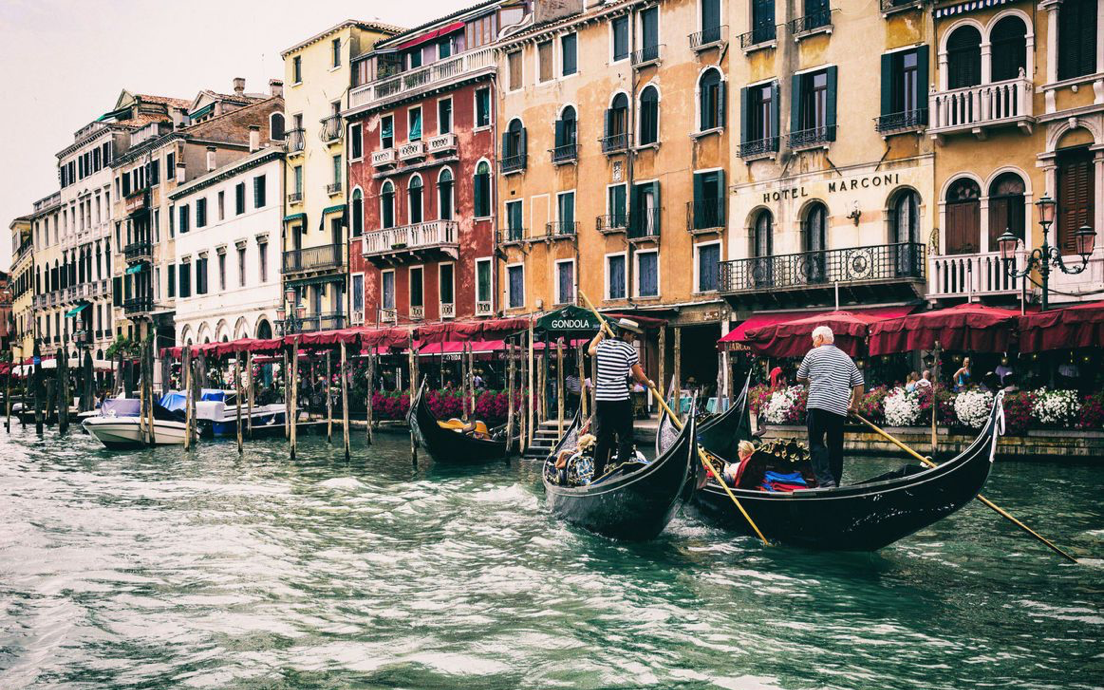 So what do we do next? In 2011 we met in the capital of the autonomous community of Catalonia, Barcelona. It seems fitting that we spend some time understanding another historically tumultuous autonomous community in Spain, the Greater Basque region. The ancient Basque people of northern Spain and western France have managed to maintain an independent identity throughout history, an identity rooted in their unique language, Euskera, which is unrelated to any other European language. Our host city is Bilbao which is the main urban area in what is defined as the Greater Basque region.
The Bilbao coat of arms is emblazoned as follows:
In a silver field is the bridge of San Antón, originally built around 1318, with two arches spanning the Estuary of Bilbao represented by waves of azure and silver, added is the church of San Antón and two wolves above the bridge arch.
Church of San Anton by painters Jenaro Pérez Villaamil and Bichebois in 1850
The church of San Antón as seen at night in the center of Bilbao.
Bilbao was founded during the 14th century about the time many other cities and towns were established in the Basque region. Bilbao became one of the two most industrialized areas in Spain during the 19th and into the 20th century due to its access to water to transport iron ore mined in the nearby mountains. Exceptional growth due to its industrial strength during the 20th century, Bilbao experienced ongoing social, economic, and aesthetic revitalization. Possibly a crowning example of this is the iconic Bilbao Guggenheim Museum, one of the largest and unique museums in Spain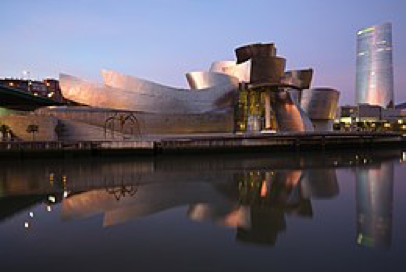 Our conventions not only serve our business needs in the packaged ice industry, but also encourages each of us to see and understand the many often missed cities and towns in Europe. Bilbao will be one more interesting stop along our travels through the beautiful and interesting places to visit in Europe.
Remember wherever you travelin Europe try to always use EPIA HACCP certified "Ice You Can Trust." Hope to see each of you next October in Spain.
https://www.europeice.com/wp-content/uploads/2018/10/EPIA-9.jpg|https://www.europeice.com/wp-content/uploads/2018/10/EPIA-10.jpg|https://www.europeice.com/wp-content/uploads/2018/10/EPIA-11.jpg|https://www.europeice.com/wp-content/uploads/2018/10/EPIA-12.jpg|https://www.europeice.com/wp-content/uploads/2018/10/EPIA-13.jpg|https://www.europeice.com/wp-content/uploads/2018/10/EPIA-14.jpg|https://www.europeice.com/wp-content/uploads/2018/10/EPIA-15.jpg|https://www.europeice.com/wp-content/uploads/2018/10/EPIA-16.jpg|https://www.europeice.com/wp-content/uploads/2018/10/EPIA-17.jpg|https://www.europeice.com/wp-content/uploads/2018/10/EPIA-18.jpg|https://www.europeice.com/wp-content/uploads/2018/10/EPIA-19.jpg|https://www.europeice.com/wp-content/uploads/2018/10/EPIA-21.jpg|https://www.europeice.com/wp-content/uploads/2018/10/EPIA-22.jpg|https://www.europeice.com/wp-content/uploads/2018/10/EPIA-23.jpg|https://www.europeice.com/wp-content/uploads/2018/10/EPIA-24.jpg|https://www.europeice.com/wp-content/uploads/2018/10/EPIA-25.jpg|https://www.europeice.com/wp-content/uploads/2018/10/EPIA-26.jpg|https://www.europeice.com/wp-content/uploads/2018/10/EPIA-27.jpg|https://www.europeice.com/wp-content/uploads/2018/10/EPIA-28.jpg|https://www.europeice.com/wp-content/uploads/2018/10/EPIA-30.jpg|https://www.europeice.com/wp-content/uploads/2018/10/EPIA-31.jpg|https://www.europeice.com/wp-content/uploads/2018/10/EPIA-32.jpg|https://www.europeice.com/wp-content/uploads/2018/10/EPIA-33.jpg|https://www.europeice.com/wp-content/uploads/2018/10/EPIA-34.jpg|https://www.europeice.com/wp-content/uploads/2018/10/EPIA-35.jpg|https://www.europeice.com/wp-content/uploads/2018/10/EPIA-37.jpg|https://www.europeice.com/wp-content/uploads/2018/10/EPIA-38.jpg|https://www.europeice.com/wp-content/uploads/2018/10/EPIA-39.jpg|https://www.europeice.com/wp-content/uploads/2018/10/EPIA-40.jpg|https://www.europeice.com/wp-content/uploads/2018/10/EPIA-41.jpg|https://www.europeice.com/wp-content/uploads/2018/10/EPIA-42.jpg|https://www.europeice.com/wp-content/uploads/2018/10/EPIA-43.jpg|https://www.europeice.com/wp-content/uploads/2018/10/EPIA-44.jpg|https://www.europeice.com/wp-content/uploads/2018/10/EPIA-45.jpg|https://www.europeice.com/wp-content/uploads/2018/10/EPIA-46.jpg|https://www.europeice.com/wp-content/uploads/2018/10/EPIA-47.jpg|https://www.europeice.com/wp-content/uploads/2018/10/EPIA-48.jpg|https://www.europeice.com/wp-content/uploads/2018/10/EPIA-49.jpg|https://www.europeice.com/wp-content/uploads/2018/10/EPIA-50.jpg|https://www.europeice.com/wp-content/uploads/2018/10/EPIA-52.jpg|https://www.europeice.com/wp-content/uploads/2018/10/EPIA-53.jpg|https://www.europeice.com/wp-content/uploads/2018/10/EPIA-54.jpg|https://www.europeice.com/wp-content/uploads/2018/10/EPIA-55.jpg|https://www.europeice.com/wp-content/uploads/2018/10/EPIA-56.jpg|https://www.europeice.com/wp-content/uploads/2018/10/EPIA-58.jpg|https://www.europeice.com/wp-content/uploads/2018/10/EPIA-59.jpg|https://www.europeice.com/wp-content/uploads/2018/10/EPIA-60.jpg|https://www.europeice.com/wp-content/uploads/2018/10/EPIA-64.jpg|https://www.europeice.com/wp-content/uploads/2018/10/EPIA-65.jpg|https://www.europeice.com/wp-content/uploads/2018/10/EPIA-66.jpg|https://www.europeice.com/wp-content/uploads/2018/10/EPIA-67.jpg|https://www.europeice.com/wp-content/uploads/2018/10/EPIA-68.jpg|https://www.europeice.com/wp-content/uploads/2018/10/EPIA-69.jpg|https://www.europeice.com/wp-content/uploads/2018/10/EPIA-77.jpg|https://www.europeice.com/wp-content/uploads/2018/10/EPIA-78.jpg|https://www.europeice.com/wp-content/uploads/2018/10/EPIA-80.jpg|https://www.europeice.com/wp-content/uploads/2018/10/EPIA-81.jpg|https://www.europeice.com/wp-content/uploads/2018/10/EPIA-82.jpg|https://www.europeice.com/wp-content/uploads/2018/10/EPIA-86.jpg|https://www.europeice.com/wp-content/uploads/2018/10/EPIA-88.jpg|https://www.europeice.com/wp-content/uploads/2018/10/EPIA-93.jpg|https://www.europeice.com/wp-content/uploads/2018/10/EPIA-105.jpg|https://www.europeice.com/wp-content/uploads/2018/10/EPIA-108.jpg|https://www.europeice.com/wp-content/uploads/2018/10/EPIA-109.jpg|https://www.europeice.com/wp-content/uploads/2018/10/EPIA-123.jpg|https://www.europeice.com/wp-content/uploads/2018/10/EPIA-124.jpg|https://www.europeice.com/wp-content/uploads/2018/10/EPIA-128.jpg|https://www.europeice.com/wp-content/uploads/2018/10/EPIA-145.jpg|https://www.europeice.com/wp-content/uploads/2018/10/EPIA-146.jpg|https://www.europeice.com/wp-content/uploads/2018/10/EPIA-147.jpg|https://www.europeice.com/wp-content/uploads/2018/10/EPIA-149.jpg|https://www.europeice.com/wp-content/uploads/2018/10/EPIA-150.jpg|https://www.europeice.com/wp-content/uploads/2018/10/EPIA-152.jpg|https://www.europeice.com/wp-content/uploads/2018/10/EPIA-155.jpg|https://www.europeice.com/wp-content/uploads/2018/10/EPIA-157.jpg|https://www.europeice.com/wp-content/uploads/2018/10/EPIA-158.jpg|https://www.europeice.com/wp-content/uploads/2018/10/EPIA-159.jpg|https://www.europeice.com/wp-content/uploads/2018/10/EPIA-160.jpg|https://www.europeice.com/wp-content/uploads/2018/10/EPIA-161.jpg|https://www.europeice.com/wp-content/uploads/2018/10/EPIA-162.jpg|https://www.europeice.com/wp-content/uploads/2018/10/EPIA-163.jpg|https://www.europeice.com/wp-content/uploads/2018/10/EPIA-164.jpg|https://www.europeice.com/wp-content/uploads/2018/10/EPIA-165.jpg|https://www.europeice.com/wp-content/uploads/2018/10/EPIA-167.jpg|https://www.europeice.com/wp-content/uploads/2018/10/EPIA-168.jpg|https://www.europeice.com/wp-content/uploads/2018/10/EPIA-169.jpg|https://www.europeice.com/wp-content/uploads/2018/10/EPIA-171.jpg|https://www.europeice.com/wp-content/uploads/2018/10/EPIA-173.jpg|https://www.europeice.com/wp-content/uploads/2018/10/EPIA-174.jpg|https://www.europeice.com/wp-content/uploads/2018/10/EPIA-175.jpg|https://www.europeice.com/wp-content/uploads/2018/10/EPIA-176.jpg|https://www.europeice.com/wp-content/uploads/2018/10/EPIA-177.jpg|https://www.europeice.com/wp-content/uploads/2018/10/EPIA-178.jpg|https://www.europeice.com/wp-content/uploads/2018/10/EPIA-179.jpg|https://www.europeice.com/wp-content/uploads/2018/10/EPIA-180.jpg|https://www.europeice.com/wp-content/uploads/2018/10/EPIA-181.jpg|https://www.europeice.com/wp-content/uploads/2018/10/EPIA-182.jpg|https://www.europeice.com/wp-content/uploads/2018/10/EPIA-183.jpg|https://www.europeice.com/wp-content/uploads/2018/10/EPIA-185.jpg|https://www.europeice.com/wp-content/uploads/2018/10/EPIA-186.jpg|https://www.europeice.com/wp-content/uploads/2018/10/EPIA-187.jpg|https://www.europeice.com/wp-content/uploads/2018/10/EPIA-188.jpg|https://www.europeice.com/wp-content/uploads/2018/10/EPIA-189.jpg|https://www.europeice.com/wp-content/uploads/2018/10/EPIA-190.jpg|https://www.europeice.com/wp-content/uploads/2018/10/EPIA-194.jpg|https://www.europeice.com/wp-content/uploads/2018/10/EPIA-196.jpg|https://www.europeice.com/wp-content/uploads/2018/10/EPIA-198.jpg|https://www.europeice.com/wp-content/uploads/2018/10/EPIA-200.jpg|https://www.europeice.com/wp-content/uploads/2018/10/EPIA-202.jpg|https://www.europeice.com/wp-content/uploads/2018/10/EPIA-203.jpg|https://www.europeice.com/wp-content/uploads/2018/10/EPIA-205.jpg|https://www.europeice.com/wp-content/uploads/2018/10/EPIA-206.jpg|https://www.europeice.com/wp-content/uploads/2018/10/EPIA-207.jpg|https://www.europeice.com/wp-content/uploads/2018/10/EPIA-208.jpg|https://www.europeice.com/wp-content/uploads/2018/10/EPIA-209.jpg|https://www.europeice.com/wp-content/uploads/2018/10/EPIA-210.jpg|https://www.europeice.com/wp-content/uploads/2018/10/EPIA-211.jpg|https://www.europeice.com/wp-content/uploads/2018/10/EPIA-212.jpg|https://www.europeice.com/wp-content/uploads/2018/10/EPIA-214.jpg|https://www.europeice.com/wp-content/uploads/2018/10/EPIA-215.jpg|https://www.europeice.com/wp-content/uploads/2018/10/EPIA-216.jpg|https://www.europeice.com/wp-content/uploads/2018/10/EPIA-217.jpg|https://www.europeice.com/wp-content/uploads/2018/10/EPIA-218.jpg|https://www.europeice.com/wp-content/uploads/2018/10/EPIA-219.jpg|https://www.europeice.com/wp-content/uploads/2018/10/EPIA-220.jpg|https://www.europeice.com/wp-content/uploads/2018/10/EPIA-221.jpg|https://www.europeice.com/wp-content/uploads/2018/10/EPIA-222.jpg|https://www.europeice.com/wp-content/uploads/2018/10/EPIA-223.jpg|https://www.europeice.com/wp-content/uploads/2018/10/EPIA-224.jpg|https://www.europeice.com/wp-content/uploads/2018/10/EPIA-225.jpg|https://www.europeice.com/wp-content/uploads/2018/10/EPIA-226.jpg|https://www.europeice.com/wp-content/uploads/2018/10/EPIA-227.jpg|https://www.europeice.com/wp-content/uploads/2018/10/EPIA-228.jpg|https://www.europeice.com/wp-content/uploads/2018/10/EPIA-229.jpg|https://www.europeice.com/wp-content/uploads/2018/10/EPIA-230.jpg|https://www.europeice.com/wp-content/uploads/2018/10/EPIA-232.jpg|https://www.europeice.com/wp-content/uploads/2018/10/EPIA-234.jpg|https://www.europeice.com/wp-content/uploads/2018/10/EPIA-236.jpg|https://www.europeice.com/wp-content/uploads/2018/10/EPIA-239.jpg|https://www.europeice.com/wp-content/uploads/2018/10/EPIA-240.jpg|https://www.europeice.com/wp-content/uploads/2018/10/EPIA-242.jpg|https://www.europeice.com/wp-content/uploads/2018/10/EPIA-243.jpg|https://www.europeice.com/wp-content/uploads/2018/10/EPIA-244.jpg|https://www.europeice.com/wp-content/uploads/2018/10/EPIA-245.jpg|https://www.europeice.com/wp-content/uploads/2018/10/EPIA-246.jpg|https://www.europeice.com/wp-content/uploads/2018/10/EPIA-247.jpg|https://www.europeice.com/wp-content/uploads/2018/10/EPIA-249.jpg|https://www.europeice.com/wp-content/uploads/2018/10/EPIA-253.jpg|https://www.europeice.com/wp-content/uploads/2018/10/EPIA-257.jpg|https://www.europeice.com/wp-content/uploads/2018/10/EPIA-258.jpg|https://www.europeice.com/wp-content/uploads/2018/10/EPIA-259.jpg|https://www.europeice.com/wp-content/uploads/2018/10/EPIA-260.jpg|https://www.europeice.com/wp-content/uploads/2018/10/EPIA-261.jpg|https://www.europeice.com/wp-content/uploads/2018/10/EPIA-263.jpg|https://www.europeice.com/wp-content/uploads/2018/10/EPIA-264.jpg|https://www.europeice.com/wp-content/uploads/2018/10/EPIA-265.jpg|https://www.europeice.com/wp-content/uploads/2018/10/EPIA-267.jpg|https://www.europeice.com/wp-content/uploads/2018/10/EPIA-268.jpg|https://www.europeice.com/wp-content/uploads/2018/10/EPIA-269.jpg|https://www.europeice.com/wp-content/uploads/2018/10/EPIA-270.jpg|https://www.europeice.com/wp-content/uploads/2018/10/EPIA-271.jpg|https://www.europeice.com/wp-content/uploads/2018/10/EPIA-272.jpg|https://www.europeice.com/wp-content/uploads/2018/10/EPIA-273.jpg|https://www.europeice.com/wp-content/uploads/2018/10/EPIA-274.jpg|https://www.europeice.com/wp-content/uploads/2018/10/EPIA-275.jpg|https://www.europeice.com/wp-content/uploads/2018/10/EPIA-276.jpg|https://www.europeice.com/wp-content/uploads/2018/10/EPIA-277.jpg|https://www.europeice.com/wp-content/uploads/2018/10/EPIA-278.jpg|https://www.europeice.com/wp-content/uploads/2018/10/EPIA-279.jpg|https://www.europeice.com/wp-content/uploads/2018/10/EPIA-280.jpg|https://www.europeice.com/wp-content/uploads/2018/10/EPIA-281.jpg|https://www.europeice.com/wp-content/uploads/2018/10/EPIA-282.jpg|https://www.europeice.com/wp-content/uploads/2018/10/EPIA-283.jpg|https://www.europeice.com/wp-content/uploads/2018/10/EPIA-284.jpg|https://www.europeice.com/wp-content/uploads/2018/10/EPIA-285.jpg|https://www.europeice.com/wp-content/uploads/2018/10/EPIA-287.jpg|https://www.europeice.com/wp-content/uploads/2018/10/EPIA-288.jpg|https://www.europeice.com/wp-content/uploads/2018/10/EPIA-289.jpg|https://www.europeice.com/wp-content/uploads/2018/10/EPIA-290.jpg|https://www.europeice.com/wp-content/uploads/2018/10/EPIA-292.jpg|https://www.europeice.com/wp-content/uploads/2018/10/EPIA-293.jpg|https://www.europeice.com/wp-content/uploads/2018/10/EPIA-294.jpg|https://www.europeice.com/wp-content/uploads/2018/10/EPIA-295.jpg|https://www.europeice.com/wp-content/uploads/2018/10/EPIA-296.jpg|https://www.europeice.com/wp-content/uploads/2018/10/EPIA-297.jpg|https://www.europeice.com/wp-content/uploads/2018/10/EPIA-298.jpg|https://www.europeice.com/wp-content/uploads/2018/10/EPIA-299.jpg|https://www.europeice.com/wp-content/uploads/2018/10/EPIA-302.jpg|https://www.europeice.com/wp-content/uploads/2018/10/EPIA-303.jpg|https://www.europeice.com/wp-content/uploads/2018/10/EPIA-304.jpg|https://www.europeice.com/wp-content/uploads/2018/10/EPIA-305.jpg|https://www.europeice.com/wp-content/uploads/2018/10/EPIA-306.jpg|https://www.europeice.com/wp-content/uploads/2018/10/EPIA-308.jpg|https://www.europeice.com/wp-content/uploads/2018/10/EPIA-309.jpg|https://www.europeice.com/wp-content/uploads/2018/10/EPIA-310.jpg|https://www.europeice.com/wp-content/uploads/2018/10/EPIA-311.jpg|https://www.europeice.com/wp-content/uploads/2018/10/EPIA-312.jpg|https://www.europeice.com/wp-content/uploads/2018/10/EPIA-314.jpg|https://www.europeice.com/wp-content/uploads/2018/10/EPIA-315.jpg|https://www.europeice.com/wp-content/uploads/2018/10/EPIA-316.jpg|https://www.europeice.com/wp-content/uploads/2018/10/EPIA-317.jpg|https://www.europeice.com/wp-content/uploads/2018/10/EPIA-318.jpg|https://www.europeice.com/wp-content/uploads/2018/10/EPIA-319.jpg|https://www.europeice.com/wp-content/uploads/2018/10/EPIA-320.jpg|https://www.europeice.com/wp-content/uploads/2018/10/EPIA-321.jpg|https://www.europeice.com/wp-content/uploads/2018/10/EPIA-322.jpg|https://www.europeice.com/wp-content/uploads/2018/10/EPIA-324.jpg|https://www.europeice.com/wp-content/uploads/2018/10/EPIA-325.jpg|https://www.europeice.com/wp-content/uploads/2018/10/EPIA-326.jpg|https://www.europeice.com/wp-content/uploads/2018/10/EPIA-327.jpg|https://www.europeice.com/wp-content/uploads/2018/10/EPIA-328.jpg|https://www.europeice.com/wp-content/uploads/2018/10/EPIA-329.jpg|https://www.europeice.com/wp-content/uploads/2018/10/EPIA-330.jpg|https://www.europeice.com/wp-content/uploads/2018/10/EPIA-331.jpg|https://www.europeice.com/wp-content/uploads/2018/10/EPIA-332.jpg|https://www.europeice.com/wp-content/uploads/2018/10/EPIA-334.jpg|https://www.europeice.com/wp-content/uploads/2018/10/EPIA-335.jpg|https://www.europeice.com/wp-content/uploads/2018/10/EPIA-336.jpg|https://www.europeice.com/wp-content/uploads/2018/10/EPIA-337.jpg|https://www.europeice.com/wp-content/uploads/2018/10/EPIA-338.jpg|https://www.europeice.com/wp-content/uploads/2018/10/EPIA-339.jpg|https://www.europeice.com/wp-content/uploads/2018/10/EPIA-340.jpg|https://www.europeice.com/wp-content/uploads/2018/10/EPIA-341.jpg|https://www.europeice.com/wp-content/uploads/2018/10/EPIA-342.jpg|https://www.europeice.com/wp-content/uploads/2018/10/EPIA-343.jpg|https://www.europeice.com/wp-content/uploads/2018/10/EPIA-344.jpg|https://www.europeice.com/wp-content/uploads/2018/10/EPIA-345.jpg|https://www.europeice.com/wp-content/uploads/2018/10/EPIA-347.jpg|https://www.europeice.com/wp-content/uploads/2018/10/EPIA-348.jpg|https://www.europeice.com/wp-content/uploads/2018/10/EPIA-349.jpg|https://www.europeice.com/wp-content/uploads/2018/10/EPIA-354.jpg|https://www.europeice.com/wp-content/uploads/2018/10/EPIA-355.jpg|https://www.europeice.com/wp-content/uploads/2018/10/EPIA-356.jpg|https://www.europeice.com/wp-content/uploads/2018/10/EPIA-357.jpg|https://www.europeice.com/wp-content/uploads/2018/10/EPIA-358.jpg|https://www.europeice.com/wp-content/uploads/2018/10/EPIA-359.jpg|https://www.europeice.com/wp-content/uploads/2018/10/EPIA-360.jpg|https://www.europeice.com/wp-content/uploads/2018/10/EPIA-361.jpg|https://www.europeice.com/wp-content/uploads/2018/10/EPIA-362.jpg|https://www.europeice.com/wp-content/uploads/2018/10/EPIA-363.jpg|https://www.europeice.com/wp-content/uploads/2018/10/EPIA-364.jpg|https://www.europeice.com/wp-content/uploads/2018/10/EPIA-367.jpg|https://www.europeice.com/wp-content/uploads/2018/10/EPIA-368.jpg|https://www.europeice.com/wp-content/uploads/2018/10/EPIA-369.jpg|https://www.europeice.com/wp-content/uploads/2018/10/EPIA-372.jpg|https://www.europeice.com/wp-content/uploads/2018/10/EPIA-373.jpg|https://www.europeice.com/wp-content/uploads/2018/10/EPIA-374.jpg|https://www.europeice.com/wp-content/uploads/2018/10/EPIA-376.jpg|https://www.europeice.com/wp-content/uploads/2018/10/EPIA-377.jpg|https://www.europeice.com/wp-content/uploads/2018/10/DSC_0264.jpg|https://www.europeice.com/wp-content/uploads/2018/10/DSC_0265.jpg|https://www.europeice.com/wp-content/uploads/2018/10/DSC_0266.jpg|https://www.europeice.com/wp-content/uploads/2018/10/DSC_0267.jpg|https://www.europeice.com/wp-content/uploads/2018/10/DSC_0268.jpg|https://www.europeice.com/wp-content/uploads/2018/10/DSC_0269.jpg|https://www.europeice.com/wp-content/uploads/2018/10/DSC_0270.jpg|https://www.europeice.com/wp-content/uploads/2018/10/DSC_0271.jpg|https://www.europeice.com/wp-content/uploads/2018/10/DSC_0272.jpg|https://www.europeice.com/wp-content/uploads/2018/10/DSC_0273.jpg|https://www.europeice.com/wp-content/uploads/2018/10/DSC_0274.jpg|https://www.europeice.com/wp-content/uploads/2018/10/DSC_0275.jpg|https://www.europeice.com/wp-content/uploads/2018/10/DSC_0277.jpg|https://www.europeice.com/wp-content/uploads/2018/10/DSC_0278.jpg|https://www.europeice.com/wp-content/uploads/2018/10/DSC_0279.jpg|https://www.europeice.com/wp-content/uploads/2018/10/DSC_0280.jpg|https://www.europeice.com/wp-content/uploads/2018/10/DSC_0281.jpg|https://www.europeice.com/wp-content/uploads/2018/10/DSC_0282.jpg|https://www.europeice.com/wp-content/uploads/2018/10/DSC_0283.jpg|https://www.europeice.com/wp-content/uploads/2018/10/DSC_0284.jpg|https://www.europeice.com/wp-content/uploads/2018/10/DSC_0285.jpg|https://www.europeice.com/wp-content/uploads/2018/10/DSC_0286.jpg|https://www.europeice.com/wp-content/uploads/2018/10/DSC_0287.jpg|https://www.europeice.com/wp-content/uploads/2018/10/DSC_0288.jpg|https://www.europeice.com/wp-content/uploads/2018/10/DSC_0289.jpg|https://www.europeice.com/wp-content/uploads/2018/10/DSC_0290.jpg|https://www.europeice.com/wp-content/uploads/2018/10/DSC_0291.jpg|https://www.europeice.com/wp-content/uploads/2018/10/DSC_0292.jpg|https://www.europeice.com/wp-content/uploads/2018/10/DSC_0294.jpg|https://www.europeice.com/wp-content/uploads/2018/10/DSC_0295.jpg|https://www.europeice.com/wp-content/uploads/2018/10/DSC_0296.jpg|https://www.europeice.com/wp-content/uploads/2018/10/DSC_0297.jpg|https://www.europeice.com/wp-content/uploads/2018/10/DSC_0298.jpg|https://www.europeice.com/wp-content/uploads/2018/10/DSC_0299.jpg|https://www.europeice.com/wp-content/uploads/2018/10/DSC_0300.jpg|https://www.europeice.com/wp-content/uploads/2018/10/DSC_0301.jpg|https://www.europeice.com/wp-content/uploads/2018/10/DSC_0302.jpg|https://www.europeice.com/wp-content/uploads/2018/10/DSC_0303.jpg|https://www.europeice.com/wp-content/uploads/2018/10/DSC_0304.jpg|https://www.europeice.com/wp-content/uploads/2018/10/DSC_0305.jpg|https://www.europeice.com/wp-content/uploads/2018/10/DSC_0306.jpg|https://www.europeice.com/wp-content/uploads/2018/10/DSC_0307.jpg|https://www.europeice.com/wp-content/uploads/2018/10/DSC_0308.jpg|https://www.europeice.com/wp-content/uploads/2018/10/DSC_0309.jpg|https://www.europeice.com/wp-content/uploads/2018/10/DSC_0310.jpg|https://www.europeice.com/wp-content/uploads/2018/10/DSC_0311.jpg|https://www.europeice.com/wp-content/uploads/2018/10/DSC_0312.jpg|https://www.europeice.com/wp-content/uploads/2018/10/DSC_0313.jpg|https://www.europeice.com/wp-content/uploads/2018/10/DSC_0314.jpg|https://www.europeice.com/wp-content/uploads/2018/10/DSC_0315.jpg|https://www.europeice.com/wp-content/uploads/2018/10/DSC_0316.jpg|https://www.europeice.com/wp-content/uploads/2018/10/DSC_0317.jpg|https://www.europeice.com/wp-content/uploads/2018/10/DSC_0318.jpg|https://www.europeice.com/wp-content/uploads/2018/10/DSC_0319.jpg|https://www.europeice.com/wp-content/uploads/2018/10/DSC_0320.jpg|https://www.europeice.com/wp-content/uploads/2018/10/DSC_0321.jpg|https://www.europeice.com/wp-content/uploads/2018/10/DSC_0322.jpg|https://www.europeice.com/wp-content/uploads/2018/10/DSC_0323.jpg|https://www.europeice.com/wp-content/uploads/2018/10/DSC_0324.jpg|https://www.europeice.com/wp-content/uploads/2018/10/DSC_0325.jpg|https://www.europeice.com/wp-content/uploads/2018/10/DSC_0326.jpg|https://www.europeice.com/wp-content/uploads/2018/10/DSC_0327.jpg|https://www.europeice.com/wp-content/uploads/2018/10/DSC_0328.jpg|https://www.europeice.com/wp-content/uploads/2018/10/DSC_0329.jpg|https://www.europeice.com/wp-content/uploads/2018/10/DSC_0330.jpg|https://www.europeice.com/wp-content/uploads/2018/10/DSC_0331.jpg|https://www.europeice.com/wp-content/uploads/2018/10/DSC_0332.jpg|https://www.europeice.com/wp-content/uploads/2018/10/DSC_0334.jpg|https://www.europeice.com/wp-content/uploads/2018/10/DSC_0335.jpg|https://www.europeice.com/wp-content/uploads/2018/10/DSC_0336.jpg|https://www.europeice.com/wp-content/uploads/2018/10/DSC_0337.jpg|https://www.europeice.com/wp-content/uploads/2018/10/DSC_0338.jpg|https://www.europeice.com/wp-content/uploads/2018/10/DSC_0339.jpg|https://www.europeice.com/wp-content/uploads/2018/10/DSC_0340.jpg|https://www.europeice.com/wp-content/uploads/2018/10/DSC_0341.jpg|https://www.europeice.com/wp-content/uploads/2018/10/DSC_0342.jpg|https://www.europeice.com/wp-content/uploads/2018/10/DSC_0343.jpg|https://www.europeice.com/wp-content/uploads/2018/10/DSC_0344.jpg|https://www.europeice.com/wp-content/uploads/2018/10/DSC_0345.jpg|https://www.europeice.com/wp-content/uploads/2018/10/DSC_0346.jpg|https://www.europeice.com/wp-content/uploads/2018/10/DSC_0347.jpg|https://www.europeice.com/wp-content/uploads/2018/10/DSC_0348.jpg|https://www.europeice.com/wp-content/uploads/2018/10/DSC_0349.jpg|https://www.europeice.com/wp-content/uploads/2018/10/DSC_0350.jpg|https://www.europeice.com/wp-content/uploads/2018/10/DSC_0352.jpg|https://www.europeice.com/wp-content/uploads/2018/10/DSC_0353.jpg|https://www.europeice.com/wp-content/uploads/2018/10/DSC_0354.jpg|https://www.europeice.com/wp-content/uploads/2018/10/DSC_0355.jpg|https://www.europeice.com/wp-content/uploads/2018/10/DSC_0356.jpg|https://www.europeice.com/wp-content/uploads/2018/10/DSC_0357.jpg|https://www.europeice.com/wp-content/uploads/2018/10/DSC_0358.jpg|https://www.europeice.com/wp-content/uploads/2018/10/DSC_0359.jpg|https://www.europeice.com/wp-content/uploads/2018/10/DSC_0360.jpg|https://www.europeice.com/wp-content/uploads/2018/10/DSC_0361.jpg|https://www.europeice.com/wp-content/uploads/2018/10/DSC_0362.jpg|https://www.europeice.com/wp-content/uploads/2018/10/DSC_0363.jpg|https://www.europeice.com/wp-content/uploads/2018/10/DSC_0364.jpg|https://www.europeice.com/wp-content/uploads/2018/10/DSC_0367.jpg|https://www.europeice.com/wp-content/uploads/2018/10/DSC_0368.jpg|https://www.europeice.com/wp-content/uploads/2018/10/DSC_0369.jpg|https://www.europeice.com/wp-content/uploads/2018/10/DSC_0370.jpg|https://www.europeice.com/wp-content/uploads/2018/10/DSC_0371.jpg|https://www.europeice.com/wp-content/uploads/2018/10/DSC_0372.jpg|https://www.europeice.com/wp-content/uploads/2018/10/DSC_0373.jpg|https://www.europeice.com/wp-content/uploads/2018/10/DSC_0374.jpg|https://www.europeice.com/wp-content/uploads/2018/10/DSC_0375.jpg|https://www.europeice.com/wp-content/uploads/2018/10/DSC_0376.jpg|https://www.europeice.com/wp-content/uploads/2018/10/DSC_0377.jpg|https://www.europeice.com/wp-content/uploads/2018/10/DSC_0378.jpg|https://www.europeice.com/wp-content/uploads/2018/10/DSC_0379.jpg|https://www.europeice.com/wp-content/uploads/2018/10/DSC_0380.jpg|https://www.europeice.com/wp-content/uploads/2018/10/DSC_0381.jpg|https://www.europeice.com/wp-content/uploads/2018/10/DSC_0382.jpg|https://www.europeice.com/wp-content/uploads/2018/10/DSC_0387.jpg|https://www.europeice.com/wp-content/uploads/2018/10/DSC_0388.jpg|https://www.europeice.com/wp-content/uploads/2018/10/DSC_0389.jpg|https://www.europeice.com/wp-content/uploads/2018/10/DSC_0390.jpg|https://www.europeice.com/wp-content/uploads/2018/10/DSC_0391.jpg|https://www.europeice.com/wp-content/uploads/2018/10/DSC_0392.jpg|https://www.europeice.com/wp-content/uploads/2018/10/DSC_0393.jpg|https://www.europeice.com/wp-content/uploads/2018/10/DSC_0394.jpg|https://www.europeice.com/wp-content/uploads/2018/10/DSC_0395.jpg|https://www.europeice.com/wp-content/uploads/2018/10/DSC_0396.jpg|https://www.europeice.com/wp-content/uploads/2018/10/DSC_0397.jpg|https://www.europeice.com/wp-content/uploads/2018/10/DSC_0400.jpg|https://www.europeice.com/wp-content/uploads/2018/10/DSC_0401.jpg|https://www.europeice.com/wp-content/uploads/2018/10/DSC_0402.jpg|https://www.europeice.com/wp-content/uploads/2018/10/DSC_0404.jpg|https://www.europeice.com/wp-content/uploads/2018/10/DSC_0405.jpg|https://www.europeice.com/wp-content/uploads/2018/10/DSC_0406.jpg|https://www.europeice.com/wp-content/uploads/2018/10/DSC_0411.jpg|https://www.europeice.com/wp-content/uploads/2018/10/DSC_0412.jpg|https://www.europeice.com/wp-content/uploads/2018/10/DSC_0413.jpg|https://www.europeice.com/wp-content/uploads/2018/10/DSC_0414.jpg|https://www.europeice.com/wp-content/uploads/2018/10/DSC_0419.jpg|https://www.europeice.com/wp-content/uploads/2018/10/DSC_0420.jpg|https://www.europeice.com/wp-content/uploads/2018/10/DSC_0421.jpg|https://www.europeice.com/wp-content/uploads/2018/10/DSC_0422.jpg|https://www.europeice.com/wp-content/uploads/2018/10/DSC_0423.jpg|https://www.europeice.com/wp-content/uploads/2018/10/DSC_0424.jpg|https://www.europeice.com/wp-content/uploads/2018/10/DSC_0425.jpg|https://www.europeice.com/wp-content/uploads/2018/10/DSC_0426.jpg|https://www.europeice.com/wp-content/uploads/2018/10/DSC_0427.jpg|https://www.europeice.com/wp-content/uploads/2018/10/DSC_0428.jpg|https://www.europeice.com/wp-content/uploads/2018/10/DSC_0429.jpg|https://www.europeice.com/wp-content/uploads/2018/10/DSC_0430.jpg|https://www.europeice.com/wp-content/uploads/2018/10/DSC_0432.jpg|https://www.europeice.com/wp-content/uploads/2018/10/DSC_0433.jpg|https://www.europeice.com/wp-content/uploads/2018/10/DSC_0434.jpg|https://www.europeice.com/wp-content/uploads/2018/10/DSC_0435.jpg|https://www.europeice.com/wp-content/uploads/2018/10/DSC_0436.jpg|https://www.europeice.com/wp-content/uploads/2018/10/DSC_0437.jpg|https://www.europeice.com/wp-content/uploads/2018/10/DSC_0438.jpg|https://www.europeice.com/wp-content/uploads/2018/10/DSC_0439.jpg|https://www.europeice.com/wp-content/uploads/2018/10/DSC_0440.jpg|https://www.europeice.com/wp-content/uploads/2018/10/DSC_0441.jpg|https://www.europeice.com/wp-content/uploads/2018/10/DSC_0442.jpg|https://www.europeice.com/wp-content/uploads/2018/10/DSC_0443.jpg|https://www.europeice.com/wp-content/uploads/2018/10/DSC_0445.jpg|https://www.europeice.com/wp-content/uploads/2018/10/DSC_0446.jpg|https://www.europeice.com/wp-content/uploads/2018/10/DSC_0447.jpg|https://www.europeice.com/wp-content/uploads/2018/10/DSC_0448.jpg|https://www.europeice.com/wp-content/uploads/2018/10/DSC_0449.jpg|https://www.europeice.com/wp-content/uploads/2018/10/DSC_0450.jpg|https://www.europeice.com/wp-content/uploads/2018/10/DSC_0451.jpg|https://www.europeice.com/wp-content/uploads/2018/10/DSC_0452.jpg|https://www.europeice.com/wp-content/uploads/2018/10/DSC_0453.jpg|https://www.europeice.com/wp-content/uploads/2018/10/DSC_0454.jpg|https://www.europeice.com/wp-content/uploads/2018/10/DSC_0455.jpg|https://www.europeice.com/wp-content/uploads/2018/10/DSC_0456.jpg|https://www.europeice.com/wp-content/uploads/2018/10/DSC_0458.jpg|https://www.europeice.com/wp-content/uploads/2018/10/DSC_0459.jpg|https://www.europeice.com/wp-content/uploads/2018/10/DSC_0460.jpg|https://www.europeice.com/wp-content/uploads/2018/10/DSC_0461.jpg|https://www.europeice.com/wp-content/uploads/2018/10/DSC_0462.jpg|https://www.europeice.com/wp-content/uploads/2018/10/DSC_0463.jpg|https://www.europeice.com/wp-content/uploads/2018/10/DSC_0464.jpg|https://www.europeice.com/wp-content/uploads/2018/10/DSC_0465.jpg|https://www.europeice.com/wp-content/uploads/2018/10/DSC_0466.jpg|https://www.europeice.com/wp-content/uploads/2018/10/DSC_0467.jpg|https://www.europeice.com/wp-content/uploads/2018/10/DSC_0469.jpg|https://www.europeice.com/wp-content/uploads/2018/10/DSC_0471.jpg|https://www.europeice.com/wp-content/uploads/2018/10/DSC_0472.jpg|https://www.europeice.com/wp-content/uploads/2018/10/DSC_0473.jpg|https://www.europeice.com/wp-content/uploads/2018/10/DSC_0474.jpg|https://www.europeice.com/wp-content/uploads/2018/10/DSC_0475.jpg|https://www.europeice.com/wp-content/uploads/2018/10/DSC_0476.jpg|https://www.europeice.com/wp-content/uploads/2018/10/DSC_0477.jpg|https://www.europeice.com/wp-content/uploads/2018/10/DSC_0478.jpg|https://www.europeice.com/wp-content/uploads/2018/10/DSC_0479.jpg|https://www.europeice.com/wp-content/uploads/2018/10/DSC_0480.jpg|https://www.europeice.com/wp-content/uploads/2018/10/DSC_0481.jpg|https://www.europeice.com/wp-content/uploads/2018/10/DSC_0482.jpg|https://www.europeice.com/wp-content/uploads/2018/10/DSC_0483.jpg|https://www.europeice.com/wp-content/uploads/2018/10/DSC_0486.jpg|https://www.europeice.com/wp-content/uploads/2018/10/DSC_0487.jpg|https://www.europeice.com/wp-content/uploads/2018/10/DSC_0488.jpg|https://www.europeice.com/wp-content/uploads/2018/10/DSC_0489.jpg|https://www.europeice.com/wp-content/uploads/2018/10/DSC_0490.jpg|https://www.europeice.com/wp-content/uploads/2018/10/DSC_0491.jpg|https://www.europeice.com/wp-content/uploads/2018/10/DSC_0492.jpg|https://www.europeice.com/wp-content/uploads/2018/10/DSC_0493.jpg|https://www.europeice.com/wp-content/uploads/2018/10/DSC_0494.jpg|https://www.europeice.com/wp-content/uploads/2018/10/DSC_0495.jpg|https://www.europeice.com/wp-content/uploads/2018/10/DSC_0496.jpg|https://www.europeice.com/wp-content/uploads/2018/10/DSC_0498.jpg|https://www.europeice.com/wp-content/uploads/2018/10/DSC_0499.jpg|https://www.europeice.com/wp-content/uploads/2018/10/DSC_0500.jpg|https://www.europeice.com/wp-content/uploads/2018/10/DSC_0501.jpg|https://www.europeice.com/wp-content/uploads/2018/10/DSC_0502.jpg|https://www.europeice.com/wp-content/uploads/2018/10/DSC_0503.jpg|https://www.europeice.com/wp-content/uploads/2018/10/DSC_0504.jpg|https://www.europeice.com/wp-content/uploads/2018/10/DSC_0505.jpg|https://www.europeice.com/wp-content/uploads/2018/10/DSC_0506.jpg|https://www.europeice.com/wp-content/uploads/2018/10/DSC_0507.jpg|https://www.europeice.com/wp-content/uploads/2018/10/DSC_0508.jpg|https://www.europeice.com/wp-content/uploads/2018/10/DSC_0509.jpg|https://www.europeice.com/wp-content/uploads/2018/10/DSC_0510.jpg|https://www.europeice.com/wp-content/uploads/2018/10/DSC_0511.jpg|https://www.europeice.com/wp-content/uploads/2018/10/DSC_0512.jpg|https://www.europeice.com/wp-content/uploads/2018/10/DSC_0513.jpg|https://www.europeice.com/wp-content/uploads/2018/10/DSC_0514.jpg|https://www.europeice.com/wp-content/uploads/2018/10/DSC_0515.jpg|https://www.europeice.com/wp-content/uploads/2018/10/DSC_0516.jpg|https://www.europeice.com/wp-content/uploads/2018/10/DSC_0517.jpg|https://www.europeice.com/wp-content/uploads/2018/10/DSC_0518.jpg|https://www.europeice.com/wp-content/uploads/2018/10/DSC_0519.jpg|https://www.europeice.com/wp-content/uploads/2018/10/DSC_0520.jpg|https://www.europeice.com/wp-content/uploads/2018/10/DSC_0521.jpg|https://www.europeice.com/wp-content/uploads/2018/10/DSC_0522.jpg|https://www.europeice.com/wp-content/uploads/2018/10/DSC_0523.jpg|https://www.europeice.com/wp-content/uploads/2018/10/DSC_0524.jpg|https://www.europeice.com/wp-content/uploads/2018/10/DSC_0525.jpg|https://www.europeice.com/wp-content/uploads/2018/10/DSC_0526.jpg|https://www.europeice.com/wp-content/uploads/2018/10/DSC_0527.jpg|https://www.europeice.com/wp-content/uploads/2018/10/DSC_0528.jpg|https://www.europeice.com/wp-content/uploads/2018/10/DSC_0529.jpg|https://www.europeice.com/wp-content/uploads/2018/10/DSC_0530.jpg|https://www.europeice.com/wp-content/uploads/2018/10/DSC_0531.jpg|https://www.europeice.com/wp-content/uploads/2018/10/DSC_0532.jpg|https://www.europeice.com/wp-content/uploads/2018/10/DSC_0533.jpg|https://www.europeice.com/wp-content/uploads/2018/10/DSC_0534.jpg|https://www.europeice.com/wp-content/uploads/2018/10/DSC_0536.jpg|https://www.europeice.com/wp-content/uploads/2018/10/DSC_0537.jpg|https://www.europeice.com/wp-content/uploads/2018/10/DSC_0539.jpg|https://www.europeice.com/wp-content/uploads/2018/10/DSC_0540.jpg|https://www.europeice.com/wp-content/uploads/2018/10/DSC_0542.jpg|https://www.europeice.com/wp-content/uploads/2018/10/DSC_0543.jpg|https://www.europeice.com/wp-content/uploads/2018/10/DSC_0544.jpg|https://www.europeice.com/wp-content/uploads/2018/10/DSC_0545.jpg|https://www.europeice.com/wp-content/uploads/2018/10/DSC_0546.jpg|https://www.europeice.com/wp-content/uploads/2018/10/DSC_0547.jpg|https://www.europeice.com/wp-content/uploads/2018/10/DSC_0548.jpg|https://www.europeice.com/wp-content/uploads/2018/10/DSC_0549.jpg|https://www.europeice.com/wp-content/uploads/2018/10/DSC_0550.jpg|https://www.europeice.com/wp-content/uploads/2018/10/DSC_0551.jpg|https://www.europeice.com/wp-content/uploads/2018/10/DSC_0552.jpg|https://www.europeice.com/wp-content/uploads/2018/10/DSC_0553.jpg|https://www.europeice.com/wp-content/uploads/2018/10/DSC_0554.jpg|https://www.europeice.com/wp-content/uploads/2018/10/DSC_0555.jpg|https://www.europeice.com/wp-content/uploads/2018/10/DSC_0556.jpg|https://www.europeice.com/wp-content/uploads/2018/10/DSC_0557.jpg|https://www.europeice.com/wp-content/uploads/2018/10/DSC_0559.jpg|https://www.europeice.com/wp-content/uploads/2018/10/DSC_0560.jpg|https://www.europeice.com/wp-content/uploads/2018/10/DSC_0561.jpg|https://www.europeice.com/wp-content/uploads/2018/10/DSC_0562.jpg|https://www.europeice.com/wp-content/uploads/2018/10/DSC_0563.jpg|https://www.europeice.com/wp-content/uploads/2018/10/DSC_0564.jpg|https://www.europeice.com/wp-content/uploads/2018/10/DSC_0565.jpg|https://www.europeice.com/wp-content/uploads/2018/10/DSC_0566.jpg|https://www.europeice.com/wp-content/uploads/2018/10/DSC_0567.jpg|https://www.europeice.com/wp-content/uploads/2018/10/DSC_0568.jpg|https://www.europeice.com/wp-content/uploads/2018/10/DSC_0569.jpg|https://www.europeice.com/wp-content/uploads/2018/10/DSC_0570.jpg|https://www.europeice.com/wp-content/uploads/2018/10/DSC_0571.jpg|https://www.europeice.com/wp-content/uploads/2018/10/DSC_0572.jpg|https://www.europeice.com/wp-content/uploads/2018/10/DSC_0573.jpg|https://www.europeice.com/wp-content/uploads/2018/10/DSC_0574.jpg|https://www.europeice.com/wp-content/uploads/2018/10/DSC_0575.jpg|https://www.europeice.com/wp-content/uploads/2018/10/DSC_0576.jpg|https://www.europeice.com/wp-content/uploads/2018/10/DSC_0577.jpg|https://www.europeice.com/wp-content/uploads/2018/10/DSC_0578.jpg|https://www.europeice.com/wp-content/uploads/2018/10/DSC_0579.jpg|https://www.europeice.com/wp-content/uploads/2018/10/DSC_0580.jpg|https://www.europeice.com/wp-content/uploads/2018/10/DSC_0581.jpg|https://www.europeice.com/wp-content/uploads/2018/10/DSC_0582.jpg|https://www.europeice.com/wp-content/uploads/2018/10/DSC_0584.jpg|https://www.europeice.com/wp-content/uploads/2018/10/DSC_0585.jpg|https://www.europeice.com/wp-content/uploads/2018/10/DSC_0586.jpg|https://www.europeice.com/wp-content/uploads/2018/10/DSC_0587.jpg|https://www.europeice.com/wp-content/uploads/2018/10/DSC_0588.jpg|https://www.europeice.com/wp-content/uploads/2018/10/DSC_0589.jpg|https://www.europeice.com/wp-content/uploads/2018/10/DSC_0590.jpg|https://www.europeice.com/wp-content/uploads/2018/10/DSC_0591.jpg|https://www.europeice.com/wp-content/uploads/2018/10/DSC_0592.jpg|https://www.europeice.com/wp-content/uploads/2018/10/DSC_0593.jpg|https://www.europeice.com/wp-content/uploads/2018/10/DSC_0594.jpg|https://www.europeice.com/wp-content/uploads/2018/10/DSC_0595.jpg|https://www.europeice.com/wp-content/uploads/2018/10/DSC_0596.jpg|https://www.europeice.com/wp-content/uploads/2018/10/DSC_0597.jpg|https://www.europeice.com/wp-content/uploads/2018/10/DSC_0598.jpg|https://www.europeice.com/wp-content/uploads/2018/10/DSC_0599.jpg|https://www.europeice.com/wp-content/uploads/2018/10/DSC_0601.jpg|https://www.europeice.com/wp-content/uploads/2018/10/DSC_0602.jpg|https://www.europeice.com/wp-content/uploads/2018/10/DSC_0603.jpg|https://www.europeice.com/wp-content/uploads/2018/10/DSC_0604.jpg|https://www.europeice.com/wp-content/uploads/2018/10/DSC_0605.jpg|https://www.europeice.com/wp-content/uploads/2018/10/DSC_0606.jpg|https://www.europeice.com/wp-content/uploads/2018/10/DSC_0607.jpg|https://www.europeice.com/wp-content/uploads/2018/10/DSC_0608.jpg|https://www.europeice.com/wp-content/uploads/2018/10/DSC_0609.jpg|https://www.europeice.com/wp-content/uploads/2018/10/DSC_0610.jpg|https://www.europeice.com/wp-content/uploads/2018/10/DSC_0611.jpg|https://www.europeice.com/wp-content/uploads/2018/10/DSC_0612.jpg|https://www.europeice.com/wp-content/uploads/2018/10/DSC_0613.jpg|https://www.europeice.com/wp-content/uploads/2018/10/DSC_0614.jpg|https://www.europeice.com/wp-content/uploads/2018/10/DSC_0615.jpg|https://www.europeice.com/wp-content/uploads/2018/10/DSC_0617.jpg|https://www.europeice.com/wp-content/uploads/2018/10/DSC_0618.jpg|https://www.europeice.com/wp-content/uploads/2018/10/DSC_0619.jpg|https://www.europeice.com/wp-content/uploads/2018/10/DSC_0620.jpg|https://www.europeice.com/wp-content/uploads/2018/10/DSC_0621.jpg|https://www.europeice.com/wp-content/uploads/2018/10/DSC_0622.jpg|https://www.europeice.com/wp-content/uploads/2018/10/DSC_0623.jpg|https://www.europeice.com/wp-content/uploads/2018/10/DSC_0624.jpg|https://www.europeice.com/wp-content/uploads/2018/10/DSC_0625.jpg|https://www.europeice.com/wp-content/uploads/2018/10/DSC_0626.jpg|https://www.europeice.com/wp-content/uploads/2018/10/DSC_0627.jpg|https://www.europeice.com/wp-content/uploads/2018/10/DSC_0628.jpg|https://www.europeice.com/wp-content/uploads/2018/10/DSC_0629.jpg|https://www.europeice.com/wp-content/uploads/2018/10/DSC_0630.jpg|https://www.europeice.com/wp-content/uploads/2018/10/DSC_0631.jpg|https://www.europeice.com/wp-content/uploads/2018/10/DSC_0632.jpg|https://www.europeice.com/wp-content/uploads/2018/10/DSC_0633.jpg|https://www.europeice.com/wp-content/uploads/2018/10/DSC_0634.jpg|https://www.europeice.com/wp-content/uploads/2018/10/DSC_0635.jpg|https://www.europeice.com/wp-content/uploads/2018/10/DSC_0636.jpg|https://www.europeice.com/wp-content/uploads/2018/10/DSC_0637.jpg|https://www.europeice.com/wp-content/uploads/2018/10/DSC_0638.jpg|https://www.europeice.com/wp-content/uploads/2018/10/DSC_0639.jpg|https://www.europeice.com/wp-content/uploads/2018/10/DSC_0644.jpg|https://www.europeice.com/wp-content/uploads/2018/10/DSC_0645.jpg|https://www.europeice.com/wp-content/uploads/2018/10/DSC_0646.jpg|https://www.europeice.com/wp-content/uploads/2018/10/DSC_0648.jpg|https://www.europeice.com/wp-content/uploads/2018/10/DSC_0649.jpg|https://www.europeice.com/wp-content/uploads/2018/10/DSC_0650.jpg|https://www.europeice.com/wp-content/uploads/2018/10/DSC_0655.jpg|https://www.europeice.com/wp-content/uploads/2018/10/DSC_0656.jpg|https://www.europeice.com/wp-content/uploads/2018/10/DSC_0658.jpg|https://www.europeice.com/wp-content/uploads/2018/10/DSC_0659.jpg|https://www.europeice.com/wp-content/uploads/2018/10/DSC_0660.jpg|https://www.europeice.com/wp-content/uploads/2018/10/DSC_0661.jpg|https://www.europeice.com/wp-content/uploads/2018/10/DSC_0662.jpg|https://www.europeice.com/wp-content/uploads/2018/10/DSC_0663.jpg|https://www.europeice.com/wp-content/uploads/2018/10/DSC_0664.jpg|https://www.europeice.com/wp-content/uploads/2018/10/DSC_0666.jpg|https://www.europeice.com/wp-content/uploads/2018/10/DSC_0667.jpg|https://www.europeice.com/wp-content/uploads/2018/10/DSC_0668.jpg|https://www.europeice.com/wp-content/uploads/2018/10/DSC_0669.jpg|https://www.europeice.com/wp-content/uploads/2018/10/DSC_0670.jpg|https://www.europeice.com/wp-content/uploads/2018/10/DSC_0671.jpg|https://www.europeice.com/wp-content/uploads/2018/10/DSC_0673.jpg|https://www.europeice.com/wp-content/uploads/2018/10/DSC_0674.jpg|https://www.europeice.com/wp-content/uploads/2018/10/DSC_0675.jpg|https://www.europeice.com/wp-content/uploads/2018/10/DSC_0677.jpg|https://www.europeice.com/wp-content/uploads/2018/10/DSC_0678.jpg|https://www.europeice.com/wp-content/uploads/2018/10/DSC_0679.jpg|https://www.europeice.com/wp-content/uploads/2018/10/DSC_0680.jpg|https://www.europeice.com/wp-content/uploads/2018/10/DSC_0681.jpg|https://www.europeice.com/wp-content/uploads/2018/10/DSC_0682.jpg|https://www.europeice.com/wp-content/uploads/2018/10/DSC_0684.jpg|https://www.europeice.com/wp-content/uploads/2018/10/DSC_0685.jpg|https://www.europeice.com/wp-content/uploads/2018/10/DSC_0686.jpg|https://www.europeice.com/wp-content/uploads/2018/10/DSC_0688.jpg|https://www.europeice.com/wp-content/uploads/2018/10/DSC_0689.jpg|https://www.europeice.com/wp-content/uploads/2018/10/DSC_0691.jpg|https://www.europeice.com/wp-content/uploads/2018/10/DSC_0692.jpg|https://www.europeice.com/wp-content/uploads/2018/10/DSC_0694.jpg|https://www.europeice.com/wp-content/uploads/2018/10/DSC_0695.jpg|https://www.europeice.com/wp-content/uploads/2018/10/DSC_0696.jpg|https://www.europeice.com/wp-content/uploads/2018/10/DSC_0697.jpg|https://www.europeice.com/wp-content/uploads/2018/10/DSC_0698.jpg|https://www.europeice.com/wp-content/uploads/2018/10/DSC_0699.jpg|https://www.europeice.com/wp-content/uploads/2018/10/DSC_0700.jpg|https://www.europeice.com/wp-content/uploads/2018/10/DSC_0701.jpg|https://www.europeice.com/wp-content/uploads/2018/10/DSC_0702.jpg|https://www.europeice.com/wp-content/uploads/2018/10/DSC_0703.jpg|https://www.europeice.com/wp-content/uploads/2018/10/DSC_0704.jpg|https://www.europeice.com/wp-content/uploads/2018/10/DSC_0705.jpg|https://www.europeice.com/wp-content/uploads/2018/10/DSC_0706.jpg|https://www.europeice.com/wp-content/uploads/2018/10/DSC_0707.jpg|https://www.europeice.com/wp-content/uploads/2018/10/DSC_0708.jpg|https://www.europeice.com/wp-content/uploads/2018/10/DSC_0710.jpg|https://www.europeice.com/wp-content/uploads/2018/10/DSC_0711.jpg|https://www.europeice.com/wp-content/uploads/2018/10/DSC_0714.jpg|https://www.europeice.com/wp-content/uploads/2018/10/DSC_0720.jpg|https://www.europeice.com/wp-content/uploads/2018/10/DSC_0721.jpg|https://www.europeice.com/wp-content/uploads/2018/10/DSC_0722.jpg|https://www.europeice.com/wp-content/uploads/2018/10/DSC_0723.jpg|https://www.europeice.com/wp-content/uploads/2018/10/DSC_0724.jpg|https://www.europeice.com/wp-content/uploads/2018/10/DSC_0725.jpg|https://www.europeice.com/wp-content/uploads/2018/10/DSC_0727.jpg|https://www.europeice.com/wp-content/uploads/2018/10/DSC_0728.jpg|https://www.europeice.com/wp-content/uploads/2018/10/DSC_0729.jpg|https://www.europeice.com/wp-content/uploads/2018/10/DSC_0730.jpg|https://www.europeice.com/wp-content/uploads/2018/10/DSC_0731.jpg|https://www.europeice.com/wp-content/uploads/2018/10/DSC_0732.jpg|https://www.europeice.com/wp-content/uploads/2018/10/DSC_0733.jpg|https://www.europeice.com/wp-content/uploads/2018/10/DSC_0734.jpg|https://www.europeice.com/wp-content/uploads/2018/10/DSC_0735.jpg|https://www.europeice.com/wp-content/uploads/2018/10/DSC_0737.jpg|https://www.europeice.com/wp-content/uploads/2018/10/DSC_0738.jpg|https://www.europeice.com/wp-content/uploads/2018/10/DSC_0739.jpg|https://www.europeice.com/wp-content/uploads/2018/10/DSC_0741.jpg|https://www.europeice.com/wp-content/uploads/2018/10/DSC_0742.jpg|https://www.europeice.com/wp-content/uploads/2018/10/DSC_0743.jpg|https://www.europeice.com/wp-content/uploads/2018/10/DSC_0744.jpg|https://www.europeice.com/wp-content/uploads/2018/10/DSC_0745.jpg|https://www.europeice.com/wp-content/uploads/2018/10/DSC_0746.jpg|https://www.europeice.com/wp-content/uploads/2018/10/DSC_0748.jpg|https://www.europeice.com/wp-content/uploads/2018/10/DSC_0749.jpg|https://www.europeice.com/wp-content/uploads/2018/10/DSC_0750.jpg|https://www.europeice.com/wp-content/uploads/2018/10/DSC_0751.jpg|https://www.europeice.com/wp-content/uploads/2018/10/DSC_0752.jpg|https://www.europeice.com/wp-content/uploads/2018/10/DSC_0753.jpg|https://www.europeice.com/wp-content/uploads/2018/10/DSC_0754.jpg|https://www.europeice.com/wp-content/uploads/2018/10/DSC_0756.jpg|https://www.europeice.com/wp-content/uploads/2018/10/DSC_0757.jpg|https://www.europeice.com/wp-content/uploads/2018/10/DSC_0758.jpg|https://www.europeice.com/wp-content/uploads/2018/10/DSC_0759.jpg|https://www.europeice.com/wp-content/uploads/2018/10/DSC_0760.jpg|https://www.europeice.com/wp-content/uploads/2018/10/DSC_0761.jpg|https://www.europeice.com/wp-content/uploads/2018/10/DSC_0762.jpg|https://www.europeice.com/wp-content/uploads/2018/10/DSC_0763.jpg|https://www.europeice.com/wp-content/uploads/2018/10/DSC_0764.jpg|https://www.europeice.com/wp-content/uploads/2018/10/DSC_0765.jpg|https://www.europeice.com/wp-content/uploads/2018/10/DSC_0766.jpg|https://www.europeice.com/wp-content/uploads/2018/10/DSC_0767.jpg|https://www.europeice.com/wp-content/uploads/2018/10/DSC_0768.jpg|https://www.europeice.com/wp-content/uploads/2018/10/DSC_0769.jpg|https://www.europeice.com/wp-content/uploads/2018/10/DSC_0770.jpg|https://www.europeice.com/wp-content/uploads/2018/10/DSC_0771.jpg|https://www.europeice.com/wp-content/uploads/2018/10/DSC_0773.jpg|https://www.europeice.com/wp-content/uploads/2018/10/DSC_0774.jpg|https://www.europeice.com/wp-content/uploads/2018/10/DSC_0775.jpg|https://www.europeice.com/wp-content/uploads/2018/10/DSC_0776.jpg|https://www.europeice.com/wp-content/uploads/2018/10/DSC_0777.jpg|https://www.europeice.com/wp-content/uploads/2018/10/DSC_0778.jpg|https://www.europeice.com/wp-content/uploads/2018/10/DSC_0779.jpg|https://www.europeice.com/wp-content/uploads/2018/10/DSC_0780.jpg|https://www.europeice.com/wp-content/uploads/2018/10/DSC_0781.jpg|https://www.europeice.com/wp-content/uploads/2018/10/DSC_0782.jpg|https://www.europeice.com/wp-content/uploads/2018/10/DSC_0783.jpg|https://www.europeice.com/wp-content/uploads/2018/10/DSC_0784.jpg|https://www.europeice.com/wp-content/uploads/2018/10/DSC_0785.jpg|https://www.europeice.com/wp-content/uploads/2018/10/DSC_0786.jpg|https://www.europeice.com/wp-content/uploads/2018/10/DSC_0787.jpg|https://www.europeice.com/wp-content/uploads/2018/10/DSC_0790.jpg|https://www.europeice.com/wp-content/uploads/2018/10/DSC_0792.jpg|https://www.europeice.com/wp-content/uploads/2018/10/DSC_0793.jpg|https://www.europeice.com/wp-content/uploads/2018/10/DSC_0794.jpg|https://www.europeice.com/wp-content/uploads/2018/10/DSC_0795.jpg|https://www.europeice.com/wp-content/uploads/2018/10/DSC_0798.jpg|https://www.europeice.com/wp-content/uploads/2018/10/DSC_0799.jpg|https://www.europeice.com/wp-content/uploads/2018/10/DSC_0800.jpg|https://www.europeice.com/wp-content/uploads/2018/10/DSC_0801.jpg|https://www.europeice.com/wp-content/uploads/2018/10/DSC_0802.jpg|https://www.europeice.com/wp-content/uploads/2018/10/DSC_0803.jpg|https://www.europeice.com/wp-content/uploads/2018/10/DSC_0804.jpg|https://www.europeice.com/wp-content/uploads/2018/10/DSC_0805.jpg|https://www.europeice.com/wp-content/uploads/2018/10/DSC_0806.jpg|https://www.europeice.com/wp-content/uploads/2018/10/DSC_0807.jpg|https://www.europeice.com/wp-content/uploads/2018/10/DSC_0808.jpg|https://www.europeice.com/wp-content/uploads/2018/10/DSC_0809.jpg|https://www.europeice.com/wp-content/uploads/2018/10/DSC_0810.jpg|https://www.europeice.com/wp-content/uploads/2018/10/DSC_0812.jpg|https://www.europeice.com/wp-content/uploads/2018/10/DSC_0814.jpg|https://www.europeice.com/wp-content/uploads/2018/10/DSC_0815.jpg|https://www.europeice.com/wp-content/uploads/2018/10/DSC_0816.jpg|https://www.europeice.com/wp-content/uploads/2018/10/DSC_0817.jpg|https://www.europeice.com/wp-content/uploads/2018/10/DSC_0818.jpg|https://www.europeice.com/wp-content/uploads/2018/10/DSC_0819.jpg|https://www.europeice.com/wp-content/uploads/2018/10/DSC_0820.jpg|https://www.europeice.com/wp-content/uploads/2018/10/DSC_0821.jpg|https://www.europeice.com/wp-content/uploads/2018/10/DSC_0822.jpg|https://www.europeice.com/wp-content/uploads/2018/10/IMG_1872.jpg|https://www.europeice.com/wp-content/uploads/2018/10/IMG_1874.jpg|https://www.europeice.com/wp-content/uploads/2018/10/IMG_1875.jpg|https://www.europeice.com/wp-content/uploads/2018/10/IMG_1877.jpg|https://www.europeice.com/wp-content/uploads/2018/10/IMG_1879.jpg|https://www.europeice.com/wp-content/uploads/2018/10/IMG_1880.jpg|https://www.europeice.com/wp-content/uploads/2018/10/IMG_1884.jpg|https://www.europeice.com/wp-content/uploads/2018/10/IMG_1885.jpg|https://www.europeice.com/wp-content/uploads/2018/10/IMG_1888.jpg|https://www.europeice.com/wp-content/uploads/2018/10/IMG_1889.jpg|https://www.europeice.com/wp-content/uploads/2018/10/IMG_1890.jpg|https://www.europeice.com/wp-content/uploads/2018/10/IMG_1891.jpg|https://www.europeice.com/wp-content/uploads/2018/10/IMG_1892.jpg|https://www.europeice.com/wp-content/uploads/2018/10/IMG_1893.jpg|https://www.europeice.com/wp-content/uploads/2018/10/IMG_1894.jpg|https://www.europeice.com/wp-content/uploads/2018/10/IMG_1895.jpg|https://www.europeice.com/wp-content/uploads/2018/10/IMG_1896.jpg|https://www.europeice.com/wp-content/uploads/2018/10/IMG_1898.jpg|https://www.europeice.com/wp-content/uploads/2018/10/IMG_1899.jpg|https://www.europeice.com/wp-content/uploads/2018/10/IMG_1903.jpg|https://www.europeice.com/wp-content/uploads/2018/10/IMG_1904.jpg|https://www.europeice.com/wp-content/uploads/2018/10/IMG_1905.jpg|https://www.europeice.com/wp-content/uploads/2018/10/IMG_1906.jpg|https://www.europeice.com/wp-content/uploads/2018/10/IMG_1907.jpg|https://www.europeice.com/wp-content/uploads/2018/10/IMG_1908.jpg|https://www.europeice.com/wp-content/uploads/2018/10/IMG_1909.jpg|https://www.europeice.com/wp-content/uploads/2018/10/IMG_1910.jpg|https://www.europeice.com/wp-content/uploads/2018/10/IMG_1911.jpg|https://www.europeice.com/wp-content/uploads/2018/10/IMG_1912.jpg|https://www.europeice.com/wp-content/uploads/2018/10/IMG_1914.jpg|https://www.europeice.com/wp-content/uploads/2018/10/IMG_1915.jpg|https://www.europeice.com/wp-content/uploads/2018/10/IMG_1916.jpg|https://www.europeice.com/wp-content/uploads/2018/10/IMG_1917.jpg|https://www.europeice.com/wp-content/uploads/2018/10/IMG_1918.jpg|https://www.europeice.com/wp-content/uploads/2018/10/IMG_1919.jpg|https://www.europeice.com/wp-content/uploads/2018/10/IMG_1920.jpg|https://www.europeice.com/wp-content/uploads/2018/10/IMG_1921.jpg|https://www.europeice.com/wp-content/uploads/2018/10/IMG_1923.jpg|https://www.europeice.com/wp-content/uploads/2018/10/IMG_1927.jpg|https://www.europeice.com/wp-content/uploads/2018/10/IMG_1929.jpg|https://www.europeice.com/wp-content/uploads/2018/10/IMG_1930.jpg|https://www.europeice.com/wp-content/uploads/2018/10/IMG_1931.jpg|https://www.europeice.com/wp-content/uploads/2018/10/IMG_1932.jpg|https://www.europeice.com/wp-content/uploads/2018/10/IMG_1933.jpg|https://www.europeice.com/wp-content/uploads/2018/10/IMG_1934.jpg|https://www.europeice.com/wp-content/uploads/2018/10/IMG_1935.jpg|https://www.europeice.com/wp-content/uploads/2018/10/IMG_1936.jpg|https://www.europeice.com/wp-content/uploads/2018/10/IMG_1937.jpg|https://www.europeice.com/wp-content/uploads/2018/10/IMG_1938.jpg|https://www.europeice.com/wp-content/uploads/2018/10/IMG_1940.jpg|https://www.europeice.com/wp-content/uploads/2018/10/IMG_1941.jpg|https://www.europeice.com/wp-content/uploads/2018/10/IMG_1942.jpg|https://www.europeice.com/wp-content/uploads/2018/10/IMG_1943.jpg|https://www.europeice.com/wp-content/uploads/2018/10/IMG_1944.jpg|https://www.europeice.com/wp-content/uploads/2018/10/IMG_1946.jpg|https://www.europeice.com/wp-content/uploads/2018/10/IMG_1947.jpg|https://www.europeice.com/wp-content/uploads/2018/10/IMG_1948.jpg|https://www.europeice.com/wp-content/uploads/2018/10/IMG_1949.jpg|https://www.europeice.com/wp-content/uploads/2018/10/IMG_1950.jpg|https://www.europeice.com/wp-content/uploads/2018/10/IMG_1952.jpg|https://www.europeice.com/wp-content/uploads/2018/10/IMG_1953.jpg|https://www.europeice.com/wp-content/uploads/2018/10/IMG_1954.jpg|https://www.europeice.com/wp-content/uploads/2018/10/IMG_1955.jpg|https://www.europeice.com/wp-content/uploads/2018/10/IMG_1956.jpg|https://www.europeice.com/wp-content/uploads/2018/10/IMG_1957.jpg|https://www.europeice.com/wp-content/uploads/2018/10/IMG_1958.jpg|https://www.europeice.com/wp-content/uploads/2018/10/IMG_1961.jpg|https://www.europeice.com/wp-content/uploads/2018/10/IMG_1962.jpg|https://www.europeice.com/wp-content/uploads/2018/10/IMG_1963.jpg|https://www.europeice.com/wp-content/uploads/2018/10/IMG_1965.jpg|https://www.europeice.com/wp-content/uploads/2018/10/IMG_1967.jpg|https://www.europeice.com/wp-content/uploads/2018/10/IMG_1968.jpg|https://www.europeice.com/wp-content/uploads/2018/10/IMG_1970.jpg|https://www.europeice.com/wp-content/uploads/2018/10/IMG_1971.jpg|https://www.europeice.com/wp-content/uploads/2018/10/IMG_1974.jpg|https://www.europeice.com/wp-content/uploads/2018/10/IMG_1975.jpg|https://www.europeice.com/wp-content/uploads/2018/10/IMG_1976.jpg|https://www.europeice.com/wp-content/uploads/2018/10/IMG_1977.jpg|https://www.europeice.com/wp-content/uploads/2018/10/IMG_1978.jpg|https://www.europeice.com/wp-content/uploads/2018/10/IMG_1981.jpg|https://www.europeice.com/wp-content/uploads/2018/10/IMG_1982.jpg|https://www.europeice.com/wp-content/uploads/2018/10/IMG_1983.jpg|https://www.europeice.com/wp-content/uploads/2018/10/IMG_1984.jpg|https://www.europeice.com/wp-content/uploads/2018/10/IMG_1985.jpg|https://www.europeice.com/wp-content/uploads/2018/10/IMG_1986.jpg|https://www.europeice.com/wp-content/uploads/2018/10/IMG_1993.jpg|https://www.europeice.com/wp-content/uploads/2018/10/IMG_1994.jpg|https://www.europeice.com/wp-content/uploads/2018/10/IMG_1995.jpg